Leading the Way
CamProf offers advice, strategy and implementation services in the development and mobility of professionals throughout the working life. We work with both private and public sectors, for small, medium and large enterprises, across Canada, Europe and internationally.
We offer:
A track record of innovation and quality
A collaborative working style which achieves exceptional results
A network of contacts across sectors, countries, types of organizations and areas of expertise
A history of follow‐on projects and continuing collaboration with clients and partners.
About Us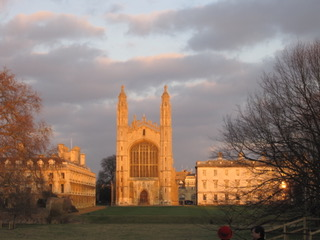 CamProf was established in 1994 in the UK as Cambridge Professional Development Ltd. CamProf is active in Europe and globally. CamProf Inc was incorporated in Canada in 2011 (as a subsidiary), and in 2021 became autonomous as CAMPROF Canada.
CamProf has a core team of professional staff and an international network of associates.
Timeline
CamProf launched
1994
Nigel, a seasoned civil engineer with a passion for lifelong learning, establishes Cambridge Professional Development Ltd in the UK.
Innovation and quality in UK and Europe
2000s
Over the next decade, Nigel teams up with John, Marta and a network of associates, to deliver a wide range of projects in the UK and Europe. They establish CamProf as a leading consultancy in skills development, professional and vocational training, and competency standards.
Canada
2010
CamProf delivers its first projects in Canada, working with the Canadian Tourism Human Resource Council (CTHRC)  and the Council of Ministers of Education (CMEC) in foreign credential recognition. In 2011, CamProf Inc is incorporated in Nova Scotia.
CamProf's main area of activity, with a wide range of clients in different sectors. Cross-cultural and diversity expert Eva joins CamProf as a Director.
100 Not out!
2014
CamProf's 100th project: 55 in the UK, 22 across Europe, 21 in Canada and 8 global.
Expanded expertise, continued growth
2016
CamProf Ltd welcomes Marta as new director bringing IT and pan-European project management expertise; CamProf Inc welcomes two new directors.
25th Anniversary
2019
Karen joins the team. In quarter of a century: 125 projects: 55 in the UK, 22 across Europe, 36 in Canada and 12 global.
Going Global
2020
CamProf develops global competencies for International Federation of Red Cross (for humanitarian logisticians) and for World Health Organization (for sexual & reproductive health and rights).
Changes in Canada
2021
Eva and Karen take over Canadian operations as CAMPROF Canada www.camprof.ca  and the two companies will continue cooperating closely.
Nigel Lloyd
MA, CEng, FICE, FCIPD
Consulting: 23 years
Expertise: professional development, standards of competency, qualifications frameworks
Places: 13 years in Africa and Asia, 17 years in European projects
Other experience: civil engineer in rural infrastructure development projects (roads, irrigation, water supply, sanitation, refugee camps)
Marta Jacyniuk-Lloyd
MPhil
Consulting: 12 years
Expertise: adult education, vocational education and training, lifelong learning, occupational standards, non-formal learning, policy learning and  borrowing in education
Places: Europe, Canada; born in Poland
Other: former primary school and adult teacher, EU funded project manager, project leader; keen (if not always capable) soprano, and PIMMS connoisseur
John O'Sullivan  
BSc, FBCS, CEng, FCMA
Consulting: 21 years
Expertise: skills development, labor market information, competencies, qualification frameworks, curricula reform
Places: Western & Eastern Europe, Central Asia, Eurasia, Africa
Other experience: HR Director for BAE Systems (33,000 staff), IT Director of BT group; Advisor to UK Dept Trade & Industry
Eva Schausberger  
B.B.Ed, M.B.ED
Consulting: 8 years
Expertise: cross-cultural, foreign qualifications, bias, competencies, self-assessments, project management, research
Places: Europe, Canada
Other experience: teaching adults in employment initiatives 
Guy Fortier 
MEd, DESS
Consulting: 20 years
Expertise: adult continuing education, vocational and technical training, PLAR, ICT and project management
Places: Québec, France, Germany, Senegal, Chad, Benin, Morocco, Algeria, Tunisia, Lebanon, South India
Other: consultant to UNESCO, former senior advisor to Quebec Ministry of Education, Executive Director of Compétences Montréal, Adult Education and Vocational Training Director
Quick Facts
countries we have worked in
42
sectors we have worked in
18
Projects
Here are some projects we have completed for different clients.
Erasmus + Open Badge Network (OBN)   (www.openbadgenetwork.com)
CamProf is a partner in this EU funded project to raise awareness and participation in micro credentials and certification of informal education in the form of Open Badges. Mozilla Open Badges is an open standard that allows all skills and achievements to be recognised and shared across the web. Schools, universities, employers and informal learning providers globally are using open badges to capture lifelong learning which is currently unrecognised.  OBN aims to:
Create the conditions for Europe-wide and worldwide recognition of learning achievements
Open and facilitate systematic access to the recognition of non-formal and informal learning
Place formal and informal recognition of learning on a par
Create new employment and learning opportunities for all
Bring a European contribution to the leadership of the world-wide Open Badge movement.
Toronto Region Immigrant Employment Council (TRIEC)
CamProf developed a competency framework for diversity and inclusion to assist TRIEC in helping employers make the most of the skills and talents of the Greater Toronto Area's culturally diverse workforce. CamProf also developed a blueprint for measuring inclusion, and evaluation tools to measure the impact of TRIEC services.
Federation of Law Societies of Canada (FLSC)
CamProf conducted a comprehensive review of the National Committee on Accreditation (NCA) in order to enhance fair registration for internationally-educated law graduates. CamProf assessed the NCA's system for initial screening, assessment and certification of the credentials of internationally-educated applicants who wish to practise law in common law jurisdictions in Canada.
National Alliance of Respiratory Therapy Regulatory Bodies
CamProf created a new national benchmark for all 24 Canadian respiratory therapy programs. We then and developed and validated a National Competency Framework with additional features and patient focus, replacing an earlier competency profile, together with the associated exam Blueprint.
Council of Ministers of Education, Canada (CMEC) for the Canadian Information Centre for International Credentials (CICIC)
CamProf partnered with Vandenburg & Associates to develop a competency profile for Canadian academic credential assessors, followed by a feasibility study for a web-based system to share key credential assessment information, and another on distance education. These three projects provided the first ever comprehensive analysis of the academic credential assessor occupation.
UNILO and PROPOUND
CamProf was a partner in two successive EU projects, working with the University of Granada and several other European universities. UNILO promoted the use of learning outcomes in European universities; PROPOUND promoted EU key competencies in university post-graduate courses.
Mining Human Resources Council
CamProf completed an HR situation report for the mining sector in Canada, and developed three new competency profiles and a careers map.  In a second project, CamProf created and validated 50 occupation profiles, and specified and pilot tested an online careers quiz to attract new recruits to mining.
Immigrant Services Society of BC (ISSofBC)
CamProf worked with ISSofBC and North Pacific Training and Performance Inc to deliver IMPACT (Immigrant Pathways to Alternative Careers in Technology), a project to help immigrants find alternative careers in the technology sectors, and to help employers assess immigrants for jobs in biotechnology, IT and engineering.
Association of Canadian Community Colleges (ACCC, now Colleges and Institutes Canada)
CamProf assessed the feasibility of using High Definition virtual reality and other technologies for pre-arrival assessment and interview of immigrants for ACCC's Canadian Immigrant Integration Program (CIIP).
Canadian Tourism Human Resource Council (CTHRC)
We have completed eight projects for Tourism including a comparison of Canadian and US professional credentials and development of online training materials.
Financial Services in Europe
CamProf developed the European Financial Advisor competencies, qualification and web-based self-assessment, followed by the EQUALIFISE project piloting the European Qualifications Framework in the financial services sectors in 14 countries.
Psychology in UK and Europe
CamProf updated Standards of Competence for the British Psychological Society plus four follow-on projects including development of a pan-European professional qualification (EuroPsy), and a strategic study of the future direction of occupational psychology in UK - including a study of the labour market, an international bench-marking study, focus groups, visionary interviews. The project set a new standard for the development of professional institutions and their training and qualifications.
Construction in UK and Europe
CamProf completed many projects over 15 years developing, evaluating and building on occupational standards for the UK Construction Industry Council. We also delivered the pan-European APL-Bud accreditation of prior learning project for the Polish construction sector which introduced RPL to Poland.
Testimonials
"I hired CamProf in 2017 for a complex project. They assembled a fantastic team of experts that not only met but exceeded my expectations. I have been working with CamProf ever since and they are one of the very best consultants I have collaborated with. They brought tremendous value to TRIEC and the competency model they have developed – Inclusive Workplace Competencies – is now used by organizations around the world."
Anna Kostecka
Toronto Region Immigrant Employment Council (TRIEC)
"It was a pleasure to work with CamProf.  I particularly appreciated that they built a team specifically for our project needs."
Deborah Wolfe, P.Eng
Federation of Law Societies of Canada
"In every respect we were very satisfied with the outcome of CamProf's work as well as with the communication during the whole project time. We would be happy to employ you again or work with you in partnership in the future."
Dr. Silvia Annen
Federal Institute for Vocational Education and Training (BIBB) - Germany
"CICIC welcomes the report authored by CamProf and titled Substantial Agreement – Academic Credential Assessment in Canada: Implementation of the Lisbon Recognition Convention and Preparation for the UNESCO Global Convention. […] Although this analysis does not necessarily reflect the official policies, positions, or views […] it does provide useful insight into the implementation of conventions related to qualification recognition in Canada."
Michael Ringuette
Canadian Centre for International Credentials (CICIC)
employes
MA, CEng, FICE, FCIPD
MA, CEng, FICE, FCIPD
test test
MA, CEng, FICE, FCIPD
emlo
MA, CEng, FICE, FCIPD
MA, CEng, FICE, FCIPD
test test
MA, CEng, FICE, FCIPD